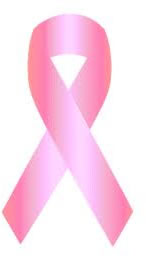 The National Breast Cancer Awareness Month is October.
Happybidday.com is showing their support for this great charity by offering specific breast cancer bid packs. Bid packs with a pink logo will be donating 5% of the proceeds to breast cancer research.
Check happybidday.com in November to see a copy of the actual check donated to the breast cancer charity!
New Bidders Reward Program
Happybidday knows that being a new bidder at a penny auction site may seem a little intimidating at first. They also understand it may take a few "clicks" to understand the strategy of penny auctions. To help new bidders get comfortable Happybidday is offering a "bid back promo" currently. New bidders who buy a bid pack of 150 or 225 bids will get the option to get all their bids back they may use to win an auction if they do not indeed win the product.
Here's how it works:
Customers will have access to purchase the guaranteed bid packs on the day they register at Happybidday. They must use all the bids and not win any auctions within 30 days of purchasing the bids. The bids will automatically be replenished to the customer's account on the 31st day after the registration day.
Keep in mind that on top of that great offer happybidday.com is still offering new registrants 20% off first bid pack purchased on the day of registration.
Check out how to get your hands on a Bid Back Pack today!